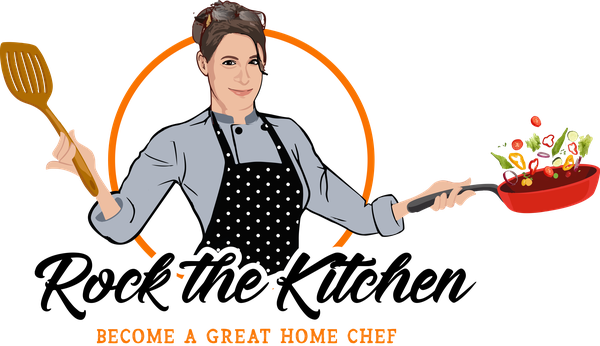 How awesome would it be...
to have the skills to easily turn everyday meals into restaurant quality food?
If you find yourself nodding yes to all this...
...then

your mission - should you choose to accept it - is to transform into a confident home cook in less than 30 days, with mastery of core cooking fundamentals and exciting skills in the art of flavor development, seasoning, plating and garnishing, so you can wow the taste buds of the people you love with food you enjoy cooking and mealtime will always be something that adds spice and flavor to your life.
Join the
Online Experience Cooking Classes
with Kerstin Decook
Rock The Kitchen isn't just a teaching platform, it's an implementation and lifestyle changing program, which means you are not just learning how to cook, you are putting what you learn into practice so you can profit from the experience in these classes for years to come.
The only negative side of this program is that you'll begin to find the food in your favorite restaurants to be not as good as it use to be, because you're home cooking will be tailord to your flavor preferences. It will also cost you less and be healthier because you know what you put in your meal and you can manage your portion sizes without being wasteful.
We will be focusing on WHY the food tastes good not just on HOW TO MAKE IT, so you can free yourself from being a slave to cook books and start creating your own delicious receipes.
Are you an aspired home cook READY to Rock The Kitchen???
Take the fundamentals Masterclass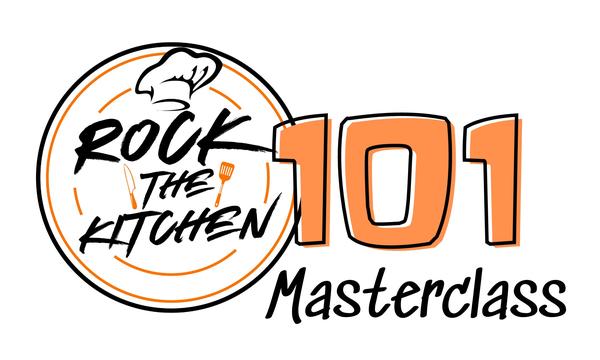 We will explore game changing techniques and core cooking methods to boost your confidence, creativity and flavor building skills in the kitchen through creative salad making, including vinaigrettes and dressings & quick to make yet freaking awesome salad companions (Soup, Pasta, Bread and more), all without the use of recipes.
The class features 5 Modules each containing multiple video training sessions that last between 20-35 minutes each. Each session has illustrations and worksheets to download and there'll be action steps for you to take at your leisure so that you can
maximize your learning experience.
An incredible value at only $299.00
Buy / Enroll now and Start Rocking Your Kitchen!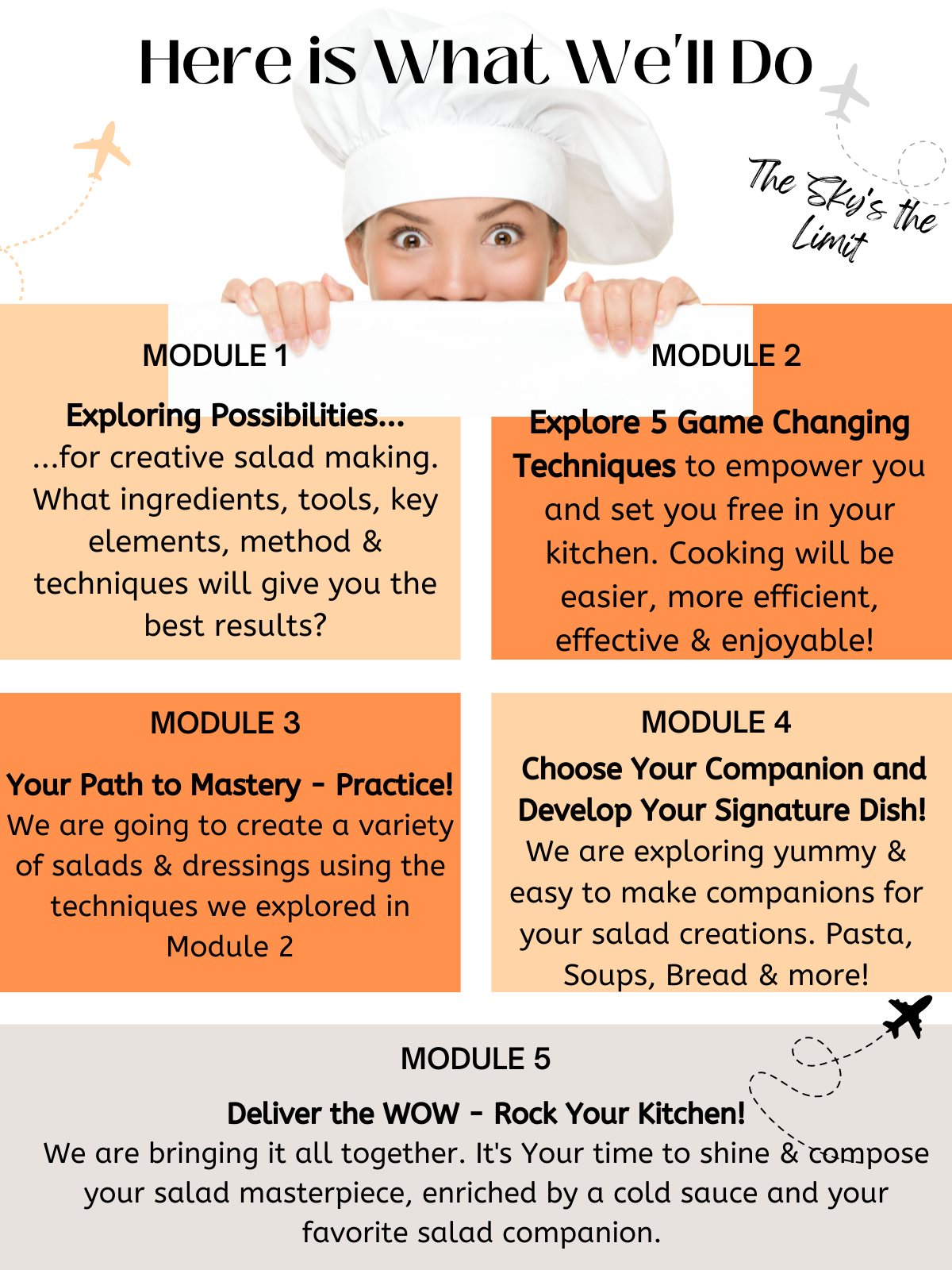 What This Class Will Do For You
Instead of following written instructions (i.e. recipes), we will focus on WHY food tastes good and HOW we can create food that not only tastes good but looks delicious as well (since we also eat with our eyes not just our taste buds). Recipes don't teach you that.
Of course, the path to becoming a great home chef and understanding the ins and outs of cooking in its fullest, is a deeper longer path, but in this course, you'll experience a taste of how it feels to cook freely with confidence, creativity and ease (and you'll get to enjoy a lot of amazing salads and other foods along the way - created by yours truly - yourself!).
Other Benefits:
You'll have MORE FUN cooking!
You'll FEEL PROUD knocking your family & friends socks off with your cooking!
You'll be able to ADD VARIETY to your cooking with what you have on-hand!
You'll MASTER KNIFE SKILLS!
You'll become the Master of MISE EN PLACE because youll understand the importance of it!
You'll KNOW THE SECRET to vibrant & flavorful sauces & dressings!
You'll UNDERSTAND THE TASTE PALETE & which tastes balance & accent each other - THIS IS HUGE!
You'll be able to CREATE INTEREST ON YOUR PLATE because you'll know we also eat with our eyes!
You'll KNOW 1 FORMULA that creates amazingly delicious food. Abracadabra - a formula you'll never forget!
Your acquired knowledge will help you to rock your kitchen and create amazing dishes that will put a big smile on your face. Once you taste what it feels like to be able to create deliciously looking and tasting meals for yourself and the people you love, you can't help but want to dive deeper into the journey of becoming a great home chef. This is the start of a great new beginning.
Are you READY to EXPLORE?
Buy / Enroll Now and Start Rocking Your Kitchen!
An incredible value at only $299.00
Here is an Overview of What's Included in the Class
All trainings will be pre-recorded, so you can explore on your own when it's convenient for you. You can also replay each lesson at any time as often as you want. You have lifetime access to this class including any potential future updates.
Each station/module contains several training sessions with videos to watch & action steps to take.
Even though you'll learn at your own speed, there will be a membership site for all students to post photos so we all can celebreate everyone's accomplishments and progress. This also allows you to collaborate and get group support/feedback from me and other students who are on the same journey as you.
There will be downloadable worksheets and illustrations to enable you to prepare for your kitchen practice, monitor the progress of your learning and have fun rocking your kitchen.
BONUSES ツ
You can email me with pressing questions or concerns. I will collect the most common ones from all students and answer them with a video/audio discussion each month. You'll be notified when the discussions are available.
You will earn points throughout this class for completing your work. These points will not only demonstrate your progress and keep you motivataed, but also put you into the running for the monthly prize drawing.